SATURDAY & SUNDAY BREAKFAST SPECIAL !!

BOWL ANY 2 HOURS (FROM 9A.M.-1P.M.)

EGG & CHEESE ON ROLL, COFFEE OR O.J.

SHOES

16 DOLLARS PER PERSON

Click here for Fall League Info!

Check out our 2 new fall leagues

VAGABOND
Mondays, 9/8/14 7p.m. 3 person teams mixed/same
90% Handicap (no cap) Brackets & High Game Pots

T.G.I.F.
Fridays, 9/5/14 7p.m.4 person mixed
90% Handicap (788 cap per team)
High game scratch pots, 2ND. game love doubles
Pins over average pots, brackets, & raffles.........
Call 914 737-4550 for more information. (Rudy or Kris)

PLEASE NOTE, ALL FALL LEAGUES START AFTER 9/1/2014.

THIS SATURDAYS PROGRESSIVE STRIKE
JACKPOT IS NOW $150.00. GOOD LUCK !!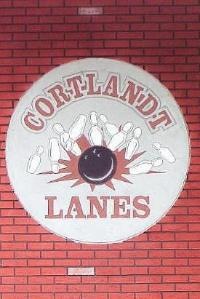 HOURS OF OPERATION:

MONDAY 3:00PM - 11:00PM

TUESDAY 3:00PM - 11:00PM

WEDNESDAY 3:00PM - 11:00PM

THURSDAY 3:00PM - 12:00AM

FRIDAY 9:00AM - 12:30AM

SATURDAY 9:00AM - 12:30AM

SUNDAY 9:00AM - 11:00pm

PLEASE note,
We open 11am most holidays and/or
when lakeland schools are CLOSED.

Congratulations to Mike NOWAKOWSKI who won our
PROGRESSIVE STRIKE JACKPOT on Saturday, 8/23/14
for $600.00. NICE !!!!!!!!!!!!!!!!!!!!!!




*Please note, we only accept open play bowling reservations for a minimum of 8 people. The reservation will hold 2 lanes for fifteen minutes *


WE DO NOT ACCEPT CREDIT CARDS.....
WE DO HAVE AN ATM ON THE PREMISES. (SORRY FOR THE INCONVENIENCE)

Call to check for lane availability.. (914) 737-4550/4551




















Monday, Tuesday, & Wednesday
3PM-Close $4.50 p/game

Thursday
3pm-7pm $4.50 p/game
7pm-Close $3.00 p/game

Friday
9am-6pm: $4.50 per game
6pm-Close $5.00 per game

Saturday
9am-Close $5.00 per game

Sunday
9am-6pm $5.00 per game
6pm-Close $2.50 per game

PLEASE NOTE, ABOVE PRICES PER GAME ARE PER PERSON.

SHOE RENTAL RATES:

Under Age 10: Complimentary
Age 10 and up: $3.00/ pair
**ALL persons age 10 and up must wear bowling shoes.**

**We have automated bumper bowling available on all of our lanes**

~ For those league bowlers wishing to pre-bowl, pre-bowling is available during any of our open bowling hours Monday-Friday or in the evening, ONLY if lanes are available. You MUST call in advance to make a reservation for pre-bowling!~







Call us at (914) 737-4550 / (914) 737-4551 -OR-
Send us an email at mgr@cortlandtlanes.com THANK YOU !!

CORTLANDT LANES INC.
2192 Crompond Road
Cortlandt Manor, N.Y. 10567
(914) 737-4550
(914) 737-4551
(914) 739-0314 Fax