SATURDAY & SUNDAY BREAKFAST SPECIAL !!

BOWL ANY 2 HOURS (FROM 9A.M.-1P.M.)

BACON, EGG, & CHEESE ON ROLL, COFFEE,TEA, OR O.J.

SHOES

17 DOLLARS PER PERSON

Click here for Fall League Info!


DUE TO THE SUPER BOWL GAME ON SUNDAY, FEB. 1ST. 2015, WE WILL BE CLOSING @ 6 P.M.

SATURDAY'S PROGRESSIVE STRIKE JACKPOT IS NOW $100.00.......


MONDAY FUNSTERS MIXED LEAGUE:

*ROCK N BOWL
* STARTS JAN. 5, 2015, @7:15 P.M.
*ANY 4 PERSON COMBO PER TEAM.
*$20.00 PER PERSON
*17 CONSECUTIVE WEEKS (EVERY MONDAY)
*100% HANDICAP
*GUARANTEED PRIZE MONEY FOR EVERY TEAM.
*FREE BOWLING LESSONS AVAILABLE.
*BOWL 3 GAMES EACH WEEK
*OPEN BAR ON THE LAST NIGHT OF BOWLING
*PARTY WITH US INTO THE NIGHT, NOTHING BUT FUN! FUN! FUN!
*FOR MORE INFO. PLEASE CALL 914 737-4550,ASK FOR RUDY.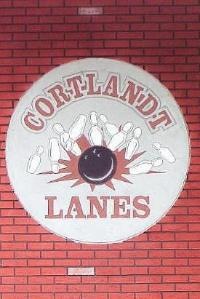 HOURS OF OPERATION:

MONDAY 3:00PM - 11:00PM

TUESDAY 3:00PM - 11:00PM

WEDNESDAY 3:00PM - 11:00PM

THURSDAY 3:00PM - 12:00AM

FRIDAY 9:00AM - 12:30AM

SATURDAY 9:00AM - 12:30AM

SUNDAY 9:00AM - 11:00pm

PLEASE NOTE,
We open 11am most holidays and/or when lakeland schools are CLOSED.






*Please note, we only accept open play bowling reservations for a minimum of 8 people. The reservation will hold 2 lanes for fifteen minutes *


WE DO NOT ACCEPT CREDIT CARDS.....
WE DO HAVE AN ATM ON THE PREMISES. (SORRY FOR THE INCONVENIENCE)

Call to check for lane availability.. (914) 737-4550/4551




















Monday, Tuesday & Wednesday
3PM-Close $4.50 p/game

Thursday
3pm-7pm $4.50 p/game
7pm-Close $3.00 p/game

Friday
9am-6pm: $4.50 per game
6pm-Close $5.00 per game

Saturday
9am-Close $5.00 per game

Sunday
9am-6pm $5.00 per game
6pm-Close $2.50 per game

PLEASE NOTE, ABOVE PRICES PER GAME ARE PER PERSON.

SHOE RENTAL RATES:

Under Age 10: Complimentary
Age 10 and up: $3.00/ pair
**ALL persons age 10 and up must wear bowling shoes.**

**We have automated bumper bowling available on all of our lanes**

~ For those league bowlers wishing to pre-bowl, pre-bowling is available during any of our open bowling hours Monday-Friday or in the evening, ONLY if lanes are available. You MUST call in advance to make a reservation for pre-bowling!~







Call us at (914) 737-4550 / (914) 737-4551 -OR-
Send us an email at mgr@cortlandtlanes.com THANK YOU !!

CORTLANDT LANES INC.
2192 Crompond Road
Cortlandt Manor, N.Y. 10567
(914) 737-4550
(914) 737-4551
(914) 739-0314 Fax