2016/2017 FALL LEAGUE SIGN UPS ARE NOW IN PROGRESS. PLEASE CLICK ON "FALL LEAGUES" TAB FOR MORE INFORMATION. ALL BOWLERS WELCOME, WHETHER YOU HAVE LESS THAN A FULL TEAM, OR JUST BY YOURSELF, COME ON IN AND WELL GET YOU ON A TEAM. PLEASE ASK FOR RUDY, CHRIS, ROCHELLE, OR JESSICA.............

SUMMER HOUR CHANGE, EFFECTIVE MONDAY 6/27/2016, WE WILL BE OPENING @ 12NOON MONDAY THROUGH THURSDAY...............................

Please note, effective Saturday, July 2nd. 2016,, Moonlight bowling will start @ 10p.m. - 12p.m.
(Throughout the SUMMER ONLY)

SUMMER BOWLING SPECIAL, MONDAY THROUGH THURSDAY (12-CL) & FRIDAY UNTIL 6P.M., JUST $3.00 PER GAME, PER PERSON.

Saturday breakfast special:
Bowl any 2 hours (from 9am-1pm)
Bacon, egg, & cheese on roll, coffee, tea, apple or o.j.
Rental shoes
17 dollars per person


Sunday Lunch Special:


BOWL ANY 2 HOURS (FROM 11AM-2PM)

C/B ,CRISPY OR GRILLED CHICKEN SANDWICH, 2 HOT DOGS (CHOOSE ONE)
FRENCH FRIES
LARGE FOUNTAIN SODA

RENTAL SHOES

19 DOLLARS PER PERSON

Click here for Fall League Info!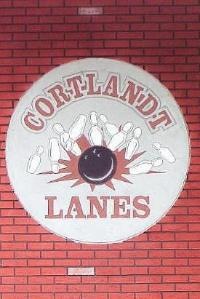 HOURS OF OPERATION:

MONDAY 12:00PM - 11:00PM

TUESDAY 12:00PM - 11:00PM

WEDNESDAY 12:00PM - 11:00PM

THURSDAY 12:00PM - 12:00AM

FRIDAY 9:00AM - 12:30AM

SATURDAY 9:00AM - 12:00AM

SUNDAY 11:00AM - 11:00PM

PLEASE NOTE,
We open 12pm most holidays and/or when schools are CLOSED. (After Labor day through June)
Please click on holiday schedule for more information.....
$THE PROGRESSIVE STRIKE JACKPOT FOR SATURDAY IS NOW $100.00! GOOD LUCK $

*Please note, we only accept open play bowling reservations for a minimum of 8 people. The reservation will hold 2 lanes for fifteen minutes *

Call 914 737-4550914 737-4550/4551 for lane availability....

Please note, we do not accept credit cards, however, we do have an ATM on the
premises. ( Sorry for the inconvenience )

RATES AND POLICES :
Please note, prices are per game, per person....

MONDAY & WEDNESDAY:
12P.M.-CL. $4.50 P/GAME ($3.00 P/GAME, SUMMER SPECIAL)

TUESDAY:
12P.M.-CL $4.50 P/GAME ($3.00 P/GAME, SUMMER SPECIAL)

THURSDAY
12P.M.-7P.M. $4.50 P/GAME ($3.00 P/GAME, SUMMER SPECIAL)
7P.M.-CLOSE $3.00 P/GAME

FRIDAY
9A.M.-6P.M. $4.50 P/GAME ($3.00 P/GAME, SUMMER SPECIAL)
6P.M.-CL. $5.00 P/GAME

SATURDAY
9A.M.-CL. $5.00 P/GAME

SUNDAY
11A.M.-6P.M. $5.00 P/GAME
6P.M.-CL. $2.50 P/GAME

SHOE RENTAL:

UP TO 10 YEARS OLD, FREE.
OVER THE AGE OF 10, $3.00 PER/PAIR.
PLEASE NOTE, EVERYONE MUST WEAR BOWLING SHOES DUE TO LIABILITY AND SAFETY REGULATIONS.

PRE/POST BOWLING:

Please call ahead of time to reserve your lanes. League bowlers are permitted to bowl right next to other league bowlers to get conditioned lanes.

CORTLANDT LANES INC.
2192 CROMPOND ROAD
CORTLANDT MANOR, N.Y. 10567

914 737 4550
OR
914 737 4551

914 739 0314 (FAX)
e-mail us mgr@cortlandtlanes.com add/friend us on twitter and/or facebook