New Sunday Lunch Special !!

BOWL ANY 2 HOURS (FROM 11-2)

Lunch Combo Meal
Shoes Included
18 dollars per person

Click here for Fall League Info!

Check out our 2 new fall leagues

VAGABOND
Mondays, 9/8/14 7p.m. 3 person teams mixed/same
90% Handicap (off 240) Brackets & High Game Pots

T.G.I.F
Fridays, 9/5/14 7p.m.4 person mixed
90% Handicap (788 cap per team)
High game scratch pots, 2ND. game love doubles
Pins over average pots, brackets, & raffles.........
Call 914 737-4550 for more information. (Rudy or Kris)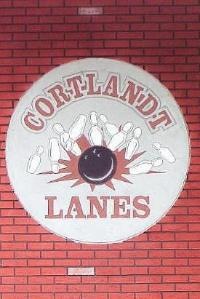 HOURS OF OPERATION:

MONDAY 6:00PM - 11:00PM

TUESDAY CLOSED

WEDNESDAY 6:00PM - 11:00PM

THURSDAY 6:00PM - 12:00AM

FRIDAY 9:00AM - 12:30AM

SATURDAY 9:00AM - 12:00AM

SUNDAY 11:00AM - 11:00pm



*Please note, we only accept open play bowling reservations for a minimum of 8 people. The reservation will hold 2 lanes for fifteen minutes*


LEAGUE APPRECIATION NIGHT. (FOR ALL ACTIVE LEAGUE BOWLERS)
COME IN, JOIN US FOR A "FALL TUNE UP"!!
COME IN BETWEEN 6-11 P.M. ON TUESDAY, AUGUST 26TH.2014
$2.00 GAMES
$2.00 BEERS AND $7 & $9 PITCHER SPECIALS
$5.00 DINNER SPECIALS W/SODA





WE DO NOT ACCEPT CREDIT CARDS.....
WE DO HAVE AN ATM ON THE PREMISES. (SORRY FOR THE INCONVENIENCE)

Call to check for lane availability.. (914) 737-4550 OR (914) 737 4551








Monday & Wednesday: 6pm-Close $4.50 per game
Thursday: 6pm-Close $3.00 per game

Friday 9am-6pm: $4.50 per game
6pm-Close: $5.00 per game

Saturday $5.00 per game

Sunday 11am-6pm: $5.00 per game
6pm-Close: $2.50 per game

SHOE RENTAL RATES:

Under Age 10: Complimentary
Age 10 and up: $3.00/ pair
**ALL persons age 10 and up must wear bowling shoes.**

**We have automated bumper bowling available on all of our lanes**

~ For those league bowlers wishing to pre-bowl, pre-bowling is available during any of our open bowling hours Monday-Friday or in the evening, ONLY if lanes are available. You MUST call in advance to make a reservation for pre-bowling!~







Call us at (914) 737-4550 / (914) 737-4551 -OR-
Send us an email at mgr@cortlandtlanes.com THANK YOU !!

CORTLANDT LANES INC.
2192 Crompond Road
Cortlandt Manor, N.Y. 10567
(914) 737-4550
(914) 737-4551
(914) 739-0314 Fax