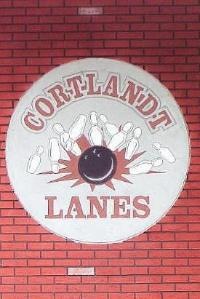 MONDAY 3:00PM - 11:00PM

TUESDAY 3:00PM - 11:00PM

WEDNESDAY 3:00PM - 11:00PM

THURSDAY 3:00PM - 12:00AM

FRIDAY 9:00AM - 12:30AM

SATURDAY 9:00AM - 12:30AM

SUNDAY 9:00AM - 11:00PM


ON MOST HOLIDAYS AND/OR WHEN THE LAKELAND SCHOOL DISTRICT IS CLOSED, WE OPEN AT 11A.M.

THERE WILL BE A J.B.T .(JUNIOR) TOURNAMENT HERE ON
SUNDAY APRIL 27TH. @ 12 NOON.


The DJ is back! Starting Friday nights come join in on the fun with the Family Blacklight Special starting at 6:00pm and then really cranking the music up with DJ Cruz at 8:00pm-12:00am


SUMMER LEAGUES WILL BE POSTED SOON................


COME IN, JOIN US AND LET THE GOOD TIMES ROLL !!!!

THE PROGRESSIVE STRIKE JACKPOT FOR MARCH 8th. 2014 WILL BE $250.00

*WE HAVE OPEN BOWLING ON SATURDAYS DURING MOONLIGHT BOWLING FOR THOSE WHO DON'T WANT TO BOWL TWO HOURS.

WE DO NOT ACCEPT CREDIT CARDS.....
WE DO HAVE AN ATM ON THE PREMISES. (SORRY FOR THE INCONVENIENCE)

Call to check for lane availability.. (914) 737-4550 OR (914) 737 4551








Monday 3:00 pm through Friday 6:00 pm open bowling is $4.50 per game per person.

Friday 6:00 pm to Sunday 6:00 pm open bowling is $5.00 per game per person.



Shoe Rental Rates:

Under Age 10: Complimentary
Age 10 and up: $3.00/ pair
**ALL persons age 10 and up must wear bowling shoes.**

**We have automated bumper bowling available on all of our lanes**

~ For those league bowlers wishing to pre-bowl, pre-bowling is available during any of our open bowling hours Monday-Friday or in the evening, ONLY if lanes are available. You MUST call in advance to make a reservation for pre-bowling!~




Call us at (914) 737-4550
-OR-
Send us an email at mgr@cortlandtlanes.com THANK YOU !!