Cortlandt Lanes is the place to be for your child's birthday party! Please call 914 - 737 - 4550 for more information !!!

PLEASE SCROLL TO BOTTOM FOR ALL I
(NFO.)

PLEASE SPEAK TO A FOOD SEVER, HOSTESS, OR MANAGER IF YOU HAVE A FOOD ALLERGY, THANK YOU!

Parents love parties at Cortlandt Lanes for their friendly staff, stress-free party solutions. Kids love the parties for the bowling and disco lights! Please scroll to bottom of page for ALL INFO.

Our Child Birthday Party Package Includes:

2 Hours of bowling with music and disco lights
Bumper Bowling (For our younger guests!)
Choice of hot dog, chicken nuggets or pizza with french fries and a fountain beverage
All paper goods (Plates, Napkins, Tableclothes, Utensils, etc.)*
A special gift for the birthday Boy/Girl from our treasure chest!
Group photo of the entire birthday party!
Minimum of 8 kids
Please speak to your food server, hostess, or mgr. if you have a food allergy.
All you bring is the Cake and Favors! (We have freezers on premises, so Ice Cream/Other Refrigerated cakes are no problem!)

We have made things even easier to throw a party here at Cortlandt Lanes. We have post card invitations at a cost of $3.25 per dozen. We also have helium balloons available on site. No more loading them into your car and driving around with them so you cant see where you are going. Order your balloons here and have them ready when you arrive for your party. Prices for balloons range from $1.00 to $4.00 each call for further details.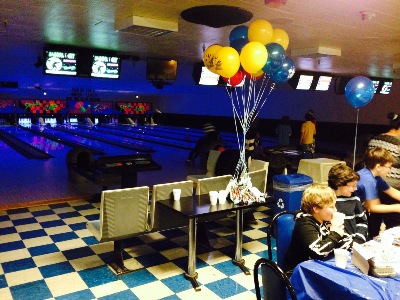 **All this for only $21.00 per child!**

*For those parents who wish to bring special "theme" paper goods, we can easily accommodate these as well!*


--All Birthday Parties are scheduled for Fridays,
Saturdays or Sundays--

**Party Times**

SATURDAY'S SUNDAY'S

11:30 AM - 1:30 PM 11:30 AM -1:30 PM

2:00 PM - 4:00 PM 2:00 PM - 4:00 PM

4:30 PM - 6:30 PM 4:30 PM - 6:30 PM

IF YOU WOULD LIKE TO INQUIRE ABOUT YOUR CHILD'S BIRTHDAY
PARTY FOR A FRIDAY OR ANOTHER DAY, PLEASE E-MAIL US @
mgrrichie@outlook.com OR CALL US @(914)737-4550. THANK YOU !!

Please Note:

-All Parties have an 8 child minimum. Birthday party child is FREE with 15 or more paid quests.

-A deposit is required for all parties within seven (7) days
of booking the party

-A 15% Gratuity will be added to the total cost of the party

-Cancellation of the party will result in forfeiture of your deposit

-NO OUTSIDE FOOD IS ALLOWED EXCEPT THE CAKE!

-WE ACCEPT CASH, CHECKS OR CREDIT/DEBIT CARDS!!
**There is an ATM on premises for your convenience**




email mgr@cortlandtlanes.com Book your party today!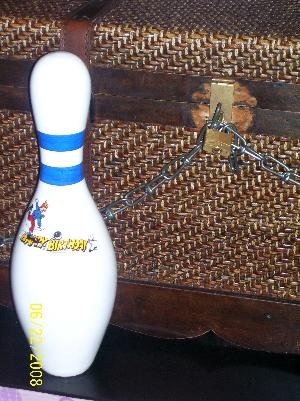 We Offer Souvenir Bowling Pins for an Additional
$24.00 each. Have all party kids sign it !!
We have blue and red logo's.